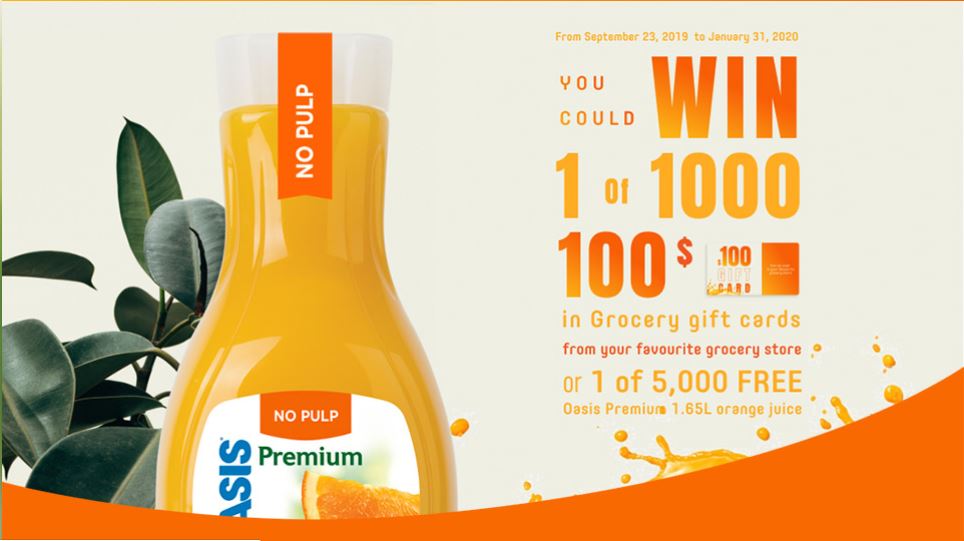 Oasis Canada has a contest currently happening, with thousands of prizes available! You have the chance to win one of 1000 $100 grocery gift cards, or one of 5,000 free Oasis Premium 1.65L orange juice. Although there is not much time to enter the contest you could still win a prize.
To participate in this "Under The Cap" contest, you will of course need a code from under the cap of a specially marked product. The contest will run until the 31st of January 2020, and you must enter your code by 11am on that day.
Those  who win a free product coupon will receive the coupon by mail, and it will be valid until April the 30th, 2020.
Click here for complete details of the Oasis Under The Cap contest and to enter.