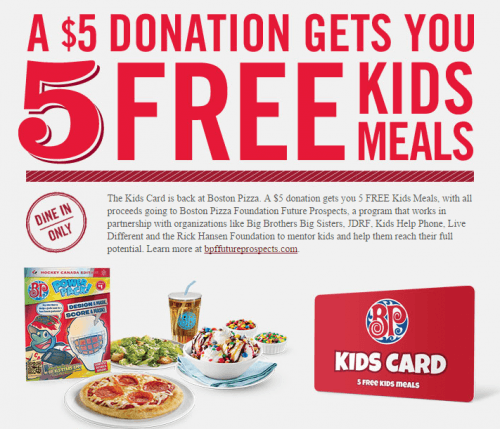 Boston Pizza Canada is welcoming back their Kids Card!
Do you know what that means? That means that you can donate $5 and you will get 5 FREE Kids Meals! All of the proceeds will even go towards Boston Pizza Foundation Future Prospects – which is a program that works in partnership with other organizations like the Kids Help Phone ad more.
You can buy this offer online. It is valid for Dine in Only. You will be able to receive one (1) FREE Kids Meal per visit for a total of 5 visits when you purchase this offer. You must also purchase one (1) adult entree! Your FREE Kids Meals will expire on March 30th, 2015.