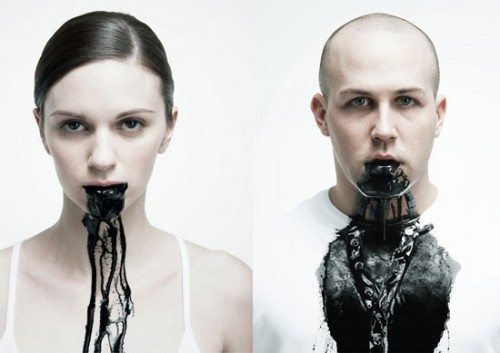 Even though it's Winter, we all still need to drink water. For some reason, however, I tend to drink less of it and more tea/other warm liquids! So hopefully, it balances itself out. 😉
To keep you hydrated, Brita is offering a $2 off printable coupon on their bottles with built-in filters! Click here and have your printer ready.
And if you don't mind spending $1.05 on postage to the US, try getting this $5 mail-in rebate. I read through the certificate and no where does it mention that rebate is only applicable in the US! Offer does expire March, 31st, 2012 though.
P.S. I'm not sure if I like this provocative advertisement from Brita. The copy on the ad reads, "Last year 16 million gallons of oil were consumed to make plastic water bottles." So basically, the idea behind it is that along with the water from the disposable bottles, we're also ingesting some sort of black, chemical sludge. Yummers!