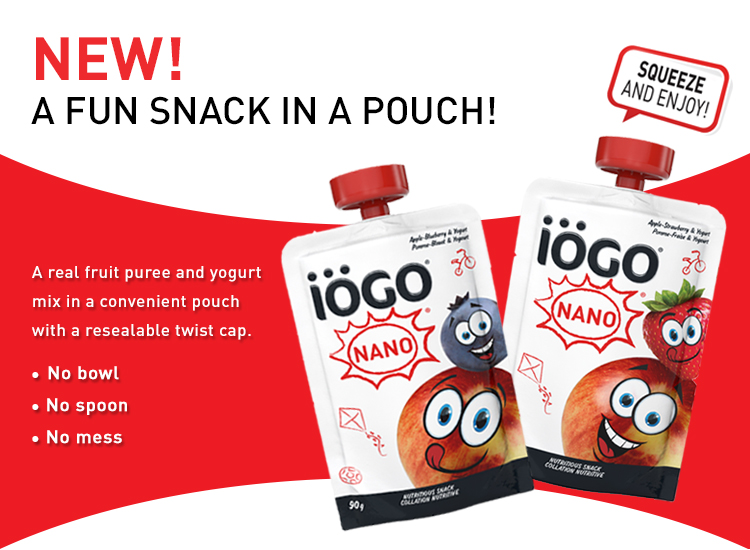 I am loving all the free product coupons arriving in my mailbox as of late, and if you are enjoying them as well then here is another one you can order!
Get a FREE IOGO Nano Pouch product coupon mail to your home through Save.ca. This is a new IOGO product, designed for your little ones to enjoy, in a resealable pouch, requiring no bowl or spoon, and resulting in no mess. It is actually not just a yogurt, as the product also contains fruit puree.
You will have to sign in to your Save.ca account to get the coupon, and as always there is a limit of one coupon per account.
There is no telling how long this free product coupon will last, so hurry over to Save.ca and order yours quickly!
*Just wanted to added that you will need to request three coupons from Save.ca to complete your order. I just squeaked by  and had exactly three available so I hope this doesn't prevent too many people from being able to order!