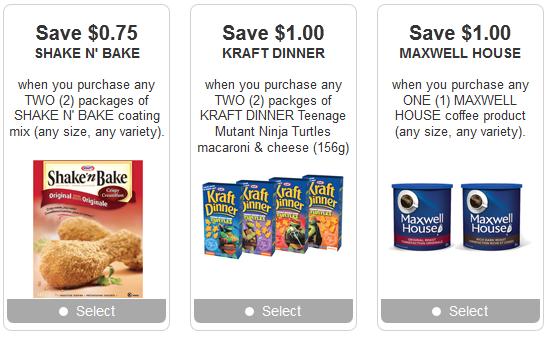 Kraft Canada has updated their printable coupon portal and added three new coupons. Visit the Kraft What's Cooking website, and after logging in to y our account, you will have access to the three following new coupons:
Save 75 cents when you buy 2 packages of Shake N Bake coating mix
Save $1 when you purchase two boxes of Kraft Dinner Teenage Mutant Ninja Turtles
Save $1 when you purchase any one Maxwell House product
You may print one of each coupon per account, up to a maximum of two coupons per computer. You must be a member of Kraft What's Cooking in order to print the coupons. If you are not a member, you can become one by signing up.
Click here to print these coupons from Kraft Canada.