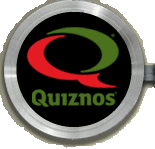 From now until September 6, 2009, you can save $2 on a large Baja sub from Quiznos.  Or, you can save $1.50 on a regular size Baja sub at Quiznos.
You just need to print your coupon to recieve your discount.  Click here to print it.
Thank you couponlady for the information.