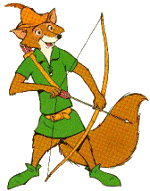 No Frills has Robin Hood flour 10kg bag on sale this coming week for $7.97. Although I have yet to come across them I hear there are $3 coupons out there. If you are one of the lucky ones to have the coupon and have a No Frills near you you can get a huge deal at just $4.97. This is the cheapest I have seen flour in years. There are also $1 coupons and for $6.97 it is still a great buy. The flyer runs from March 5th to March 11th.
Click here to view the flyer in the discussion thread.
Thanks to Sharpie for posting the flyer.