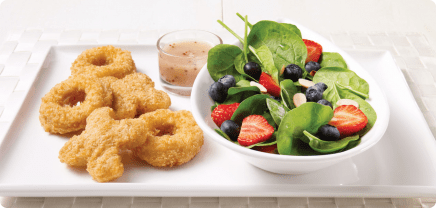 Your mother likely told you not to play with your food as a child, but here is a new food and a new coupon from Flamingo Foods that makes that extremely difficult. Save $1 on the purchase of XOXO Crunchy Chicken Nuggets with this printable coupon. You can draw a grid with ketchup on your plate and play a few rounds of X's and O's before enjoying these.
The coupon is valid until November the 30th 2015. You must enter your email to download the coupon, and after that I believe you can print as many copies as you like. As for where the product is sold, you can refer to the Flamingo website, but the product is definitely more widely available in Quebec.
Click here to get your coupon for $1 off the purchase of Flamingo XOXO Crunchy Chicken Nuggets.