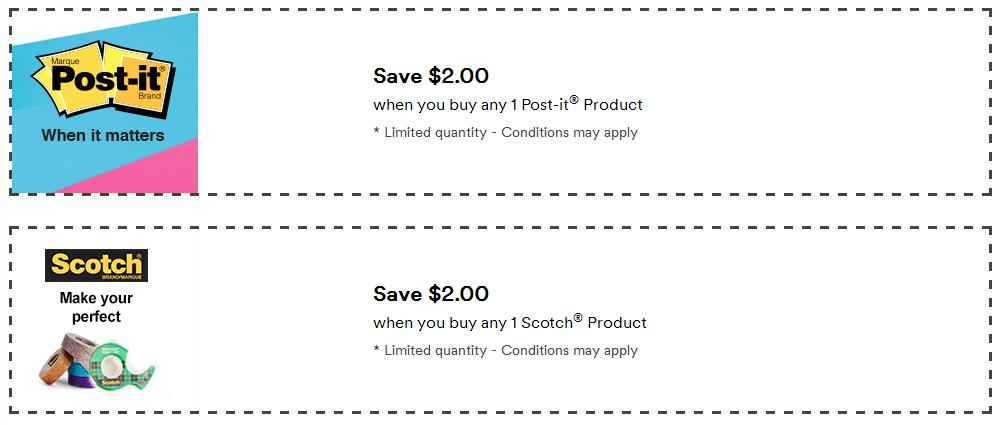 These coupons have been somewhat elusive and with many coupons disappearing very soon after they have been posted, you may want to print some of these as soon as possible. Click the link below where you will find the following two fantastic coupons:
Save $2 when you buy any Post-it product
Save $2 when you buy any Scotch product
I just printed off a few of the Scotch brand coupon without any issue, all with unique PINS, so I'm not sure what the limit of prints is but you should be able to print more than one. The expiry date on what I printed is July the 20th, 2017.
With the Scotch brand coupon you should definitely be able to pick up items for free. The Post-It coupon will provide substantial savings and possibly get you free items.
Click here to print your high value Scotch and Post-It brand coupons through WebSaver.