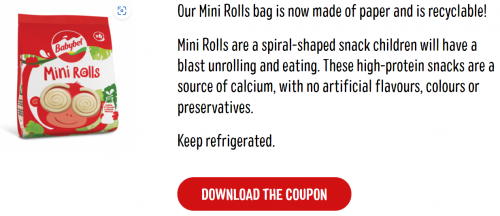 Babybel Canada has a new coupon available for you to print to save $2 on the purchase of Babybel Mini Rolls cheese. The coupon can be found and downloaded through the link below.
This is a pdf coupon and you are able to print it as many times as you wish. It has quite a long expiry and is valid until January the 31st, 2022. If you aren't sure if you will use any prints of the coupon, or have no need for it now but might want to print it later on, you can also save the coupon to your computer.
This week the Babybel Mini Rolls are part of a buy two get one free promotion at Sobeys Ontario, so you could use two of the coupons, and get a third Mini Rolls for free!
Click here to get your coupon for $2 off the purchase of Babybel Mini Rolls.