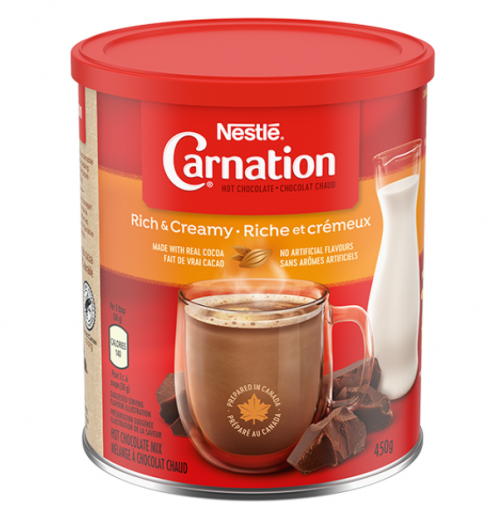 A new high value coupon is available for Carnation hot chocolate! Save $4 on the purchase of any Carnation hot chocolate product with this mail to home coupon that you can request through the link below.
You might even be able to get free high chocolate with this coupon, so definitely take a minute to order this one. It should take about a week to arrive, but at the moment, Walmart Canada has 7x25g packs of Nestle Carnation Aero S'mores Hot Chocolate and Nestle Carnation Variety Pack Hot Chocolate 7x25g f0r $3.97. If the price remains the same by the time the coupons arrive you will be able to get these for free. Nestle Carnation Rich and Creamy Hot Chocolate 450g, and Simply Hot Chocolate 400g are both on Rollback for $4.97 and would be just 97 each with this coupon.
There is a limit of one coupon request per account, and the expiry date of the coupon is December the 8th, 2022.
Click here to get your coupon for $4 off the purchase of Carnation hot chocolate.