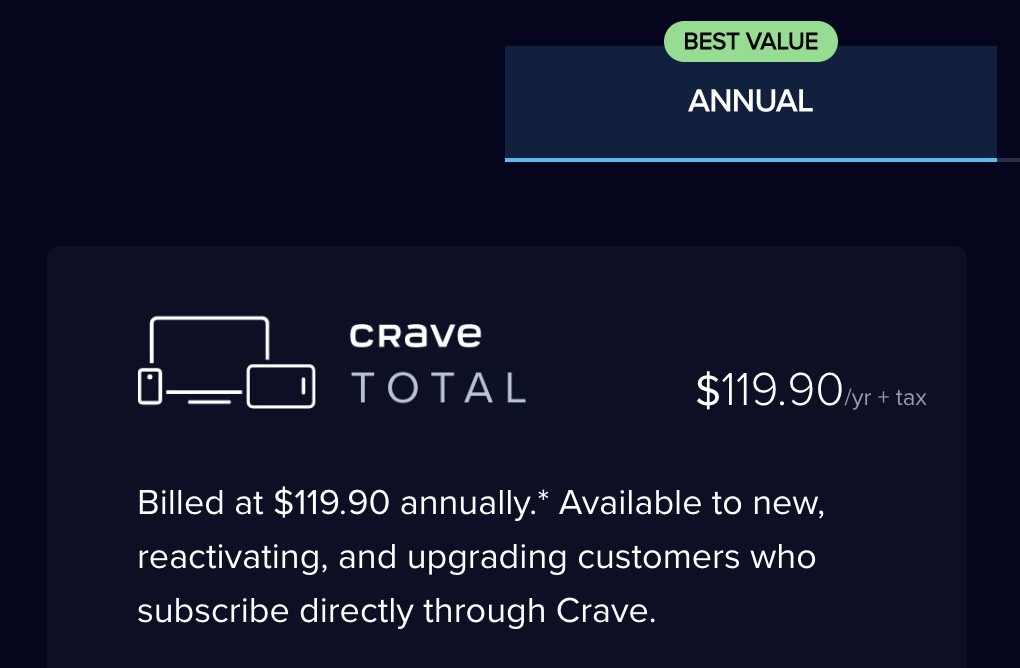 Wow! I've been a subscriber of Crave and pay $20/month. This Crave Black Friday deal is HUGE! Get a whole year of crave for $119.90 and renews annually at this price too.
You do not need to have Bell or any cable service to subscribe to Crave.  You can have other family members watch with a maximum of 4 devices watching at once.
I've found Crave has a great selection of TV Shows and movies, contending with Netflix. What makes Crave more special is it has all the HBO and Showtime content!
Fabulous fabulous Crave Black Friday deal.
Click here for Crave Black Friday promo