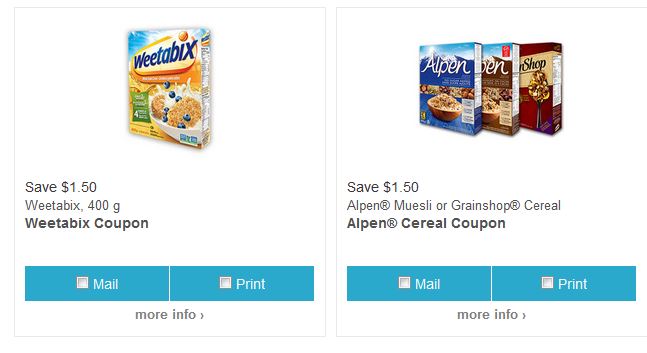 There are new coupons available for Weetabix and Alpen cereals.  For those who do not have access to a printer, you will be happy to know that these coupons are also available by mail!
Weetabix sells for $4 regular price at Walmart, so you can pick up a box for $2.50 or less when on sale with your coupon.  Alpen and Grain Shop are slightly more expensive where advertised at Loblaws online but likely go on sale for much less.
Click here to order your coupons, you will only see Weetabix listed on the main page, but the coupon page will show both.  The Download this coupon link generates unique links to your coupon page, so make sure you don't share that link with friends as it will show as unavailable once you order your coupon.