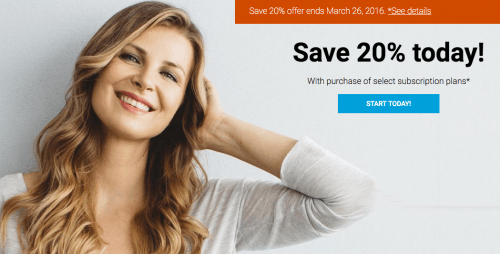 WeightWatchers Canada is having a limited time offer until March 26, 2016 where you can save 20% off the online subscription plan. The WeightWatchers Canada online plan is designed so that you can lose weight at your own pace by following the digital tools and apps provided. Some of the features include:
Download the WeightWatchers Canada app to track your food and activity
Search 1000s of online recipes
Track your weight by setting goals and seeing progress
Sync your fitness device to track activity and WeightWatchers Canada will convert that exercise into FitPoints
Keep in mind that this plan is for new members only and it auto-renews monthly until you cancel it.
Click here to sign up for WeightWatchers Canada.