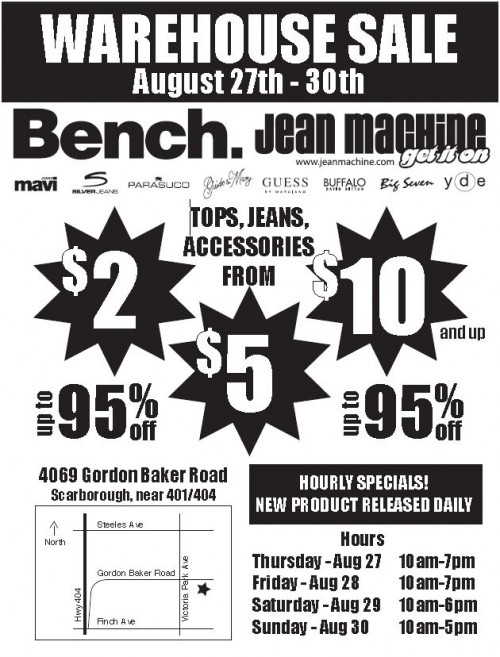 It's back to school time once again!!
Jean Machine is hosting a back to school warehouse sale at up to 95% OFF!!
Everything is on sale and everything must go!
Bench 30-70% off
Mavi 40-80% off
Silver 40-80% off
Parasuco 50-90% off
YDE 30-70% off
Guess 30-70% off
Big Seven 3 for $40
A HUGE SELECTION OF TOPS 40-90% off!!!
ALL ACCESSORIES 4 for $5!!
Limited quantities of Bench will be released each day at random hours.
Everyday will have hourly specials! New product being released each morning.
Selection will be top notch and the discounts will be even better!!
Thank you Shawnsgal for the information.