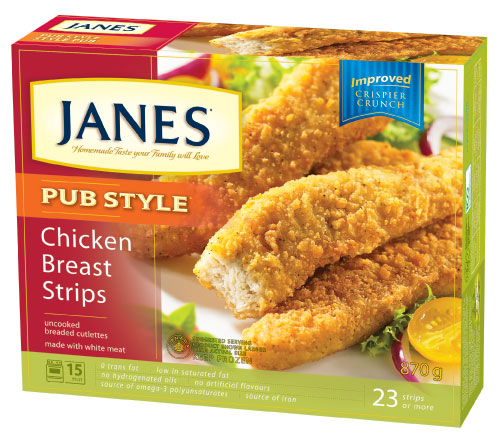 In the Metro (ON) July 2 – 8, 2010 flyer, Janes Pub Style Breaded Chicken Strips, Nuggets, or Burgers (870-880 g) is advertised for $5.99. Use your $2 off any Janes product coupon and get it for only $3.99. I don't know where these coupons came from, as I got mine from trading. Some people have also gotten coupons mailed to them directly by contacting the company. This is the only chicken nuggets/strips product that my family will eat and they regularly sell for about $11 – $13 so paying only $3.99 is a steal. I sure wish I had more of these coupons!
Click here to view the Metro (July 2-8, 2010) flyer.
Thanks to cesme77 for posting the flyer for us!