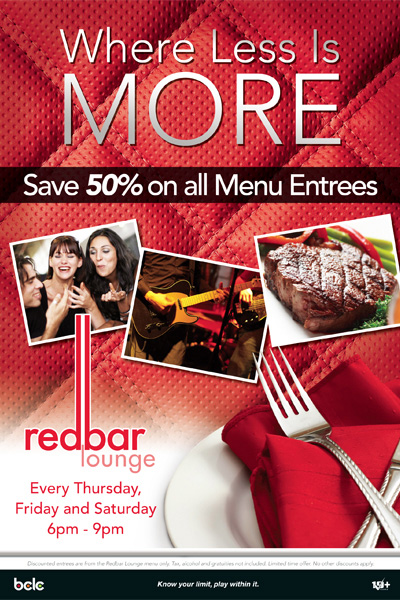 Just another reason to visit the New Westminister casino and stay for dinner!
Thursdays, Fridays, and Saturdays, you can save 50% on all menu entree dinners at the Starlight Casino's Redbar Lounge restaurant.  The promotion is valid on these three days from 6pm to 9pm each day.  When there is a special event scheduled, however, reservations may be necessary.
Click here for more information.