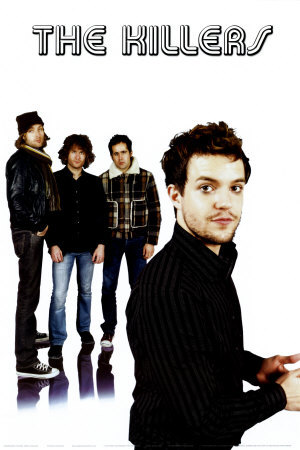 If you love this band and are dying to see them, today (August 26, 2009) is the day to buy your tickets!!
Live Nation has a "No Service Fee Ticket" day every week, and that happens to be Wednesdays.  They offer discounted tickets to upcoming events and will waive any fees (with the exception of delivery charges if you choose that option).
Today Live Nation is discounting "The Killers" general admission tickets down to $10 (regular $26.50 to $69.50 each).  They are playing the Molson Amphitheatre on Sunday, September 6, 2009 at 8pm.  With the price of the ticket, you will also have access to Ontario Place and the CNE on that date.
Remember, this offer is good only for today, and tickets are running out fast, so you need to hurry to get tickets!! (Offer expires at midnight tonight, EST).