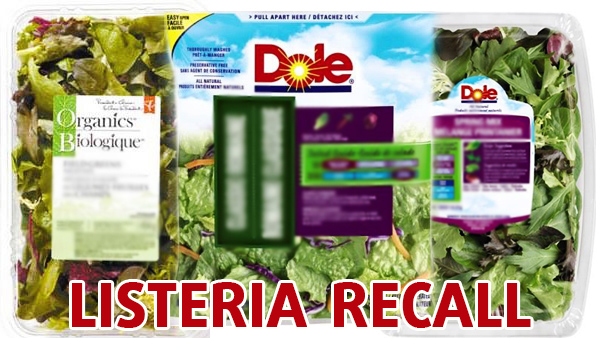 If you have any Dole or PC Organics salad products, check before you eat them as there is a recall covering 48 Dole and 9 PC products due to listeria contamination.
This recall covers various pre-packaged chopped salads, salad blends and kits, and leafy green products from both Dole and PC Organics, you can see a full list of recalled products here.  This recall impacts all current best before dates when the code below the date starts with A.  You can find this code on the upper left corner of most Dole products.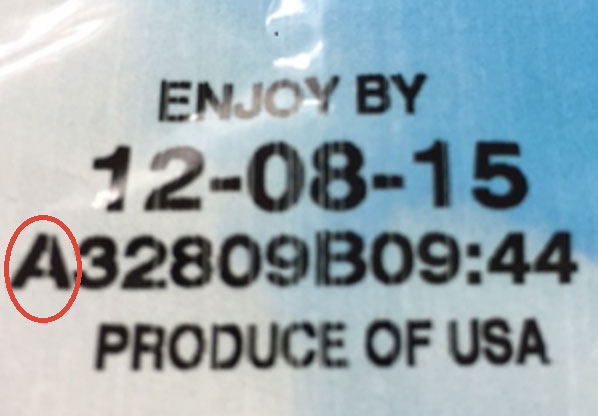 Impacted products include salad and greens mixes including spinach, kale and arugula, 50/50 blends, salad kits, ready to eat kits, Chop Chop kits,  and leafy greens from PC Organics.
While there are no serious cases linked to the recall in Canada, there have been incidents in the US so this is a recall to take seriously.  You can see full details on the recall here.