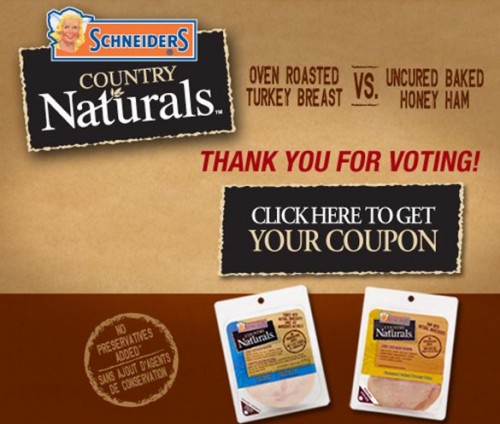 Schneiders is offering a great freebie.  Simply click here to vote wether you would like the turkey or ham and you will receive a coupon via Websaver for a free package of Country Naturals!  Hurry they are only offering 5000, I was lucky enough to see this 1 minute after they posted it and blogged it immediately, so there are TONS left.
Click here to access the offer via Facebook
Not a Facebook user? Click here to try this link
*Offer is over all 5000 have been claimed. However they are now offering $2 off coupons.
** Now it's only $1 off!