Blit…Blitz…It's a Burt's Bees Lip Balm Blitz!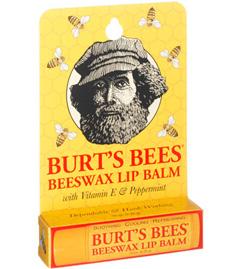 Are you tired of your old non-natural lip balm just not cutting the mustard?  Well here is your chance for an exciting offer.  On September 12/09 from 9am to 9pm bring your old non-nautral lip balm to any of the 10 Planet Organic Market and you can trade it in to receive a FREE Burt's Bees Lip Balm!  Now you can see what the hype is all about with this amazing natural lip balm.
Hurry though because this amazing event only happens on September 12/09 and it is one per customer and while quantities last.
Planet Organic Victoria
Planet Organic Port Coquitlam
Planet Organic Edmonton South
Planet Organic Edmonton North
Planet Organic Calgary North
Planet Organic Calgary South
Planet Organic Toronto Vaughn
Planet Organic Toronto Bayview
Planet Organic Port Credit
Planet Organic Halifax
Click here to find out more information about trading in to get your Free Burt's Bees Lip Balm
**thank you melody113**