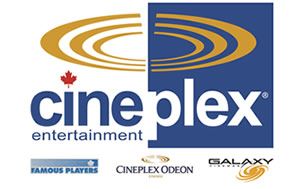 Thanks kittyc for posting this spectacular freebie on the forum 🙂
New and existing members, get 1000 free points from Scene.ca.
1000 points are enough for a free movie 🙂
Having problems? thanks mae for the following tip 🙂
I had same problems, *brings you back to homepage regardless of browser or address input* but I found a way that might help, try adding an "s" inbetween the "p" and the ":" on http ://so it becomes: https://www.scene.ca/promo/giftcard
More info:
SCENE is ringing in the 2007 Holiday Season with gifts, generosity, and general admission.

For Non-Members, there is no time like the Holiday Season to sign-up for a SCENE card with 1,000 points awarded to your account immediately. Click the Non-Member link below, join, and get your first movie or concession combo free!

Members, You'll go crazy over the holiday promotion SCENE is offering. Simply click the member's entrance below and input your promo code to get 1,000 SCENE bonus points!

Happy Holidays from SCENE!