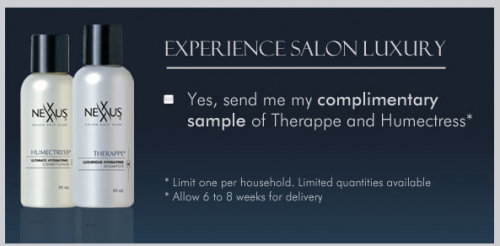 If you haven't signed up for this one, you really should. Nexxus is offering a free sample of their Nexxus Therappe and Humectress shampoo and conditioner. There is a limit of one per household, and it will arrive in 6-8 weeks.
I personally really like Nexxus stuff, it smells coconutty and is good for your hair, kind of salon quality.
Thank you to Christina8717 for sharing this offer with us!
Click here to request your sample.