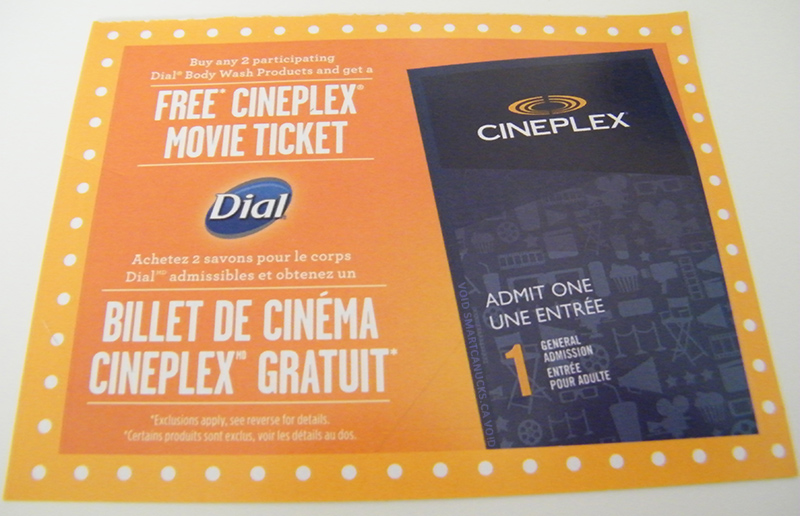 There is a new mail in rebate showing up in stores for a Cineplex Admit One ticket when you buy two select Dial products.
This was a popular rebate last year when you had to buy three Dial products, so I am sure some of you will want to participate this year with the lower purchase requirement.  While the start date for this one was July 1st, the manager of my local Shoppers Drug Mart store said that the display only arrived this week so they are a little late going out.
To get your free movie ticket, you must purchase any two Dial body wash products (473ml, 621ml or 946ml) excluding Dial Kids products by October 9th and mail the rebate form and original receipt with items circled to be received by December 31st.  There are 7200 Cineplex tickets available and this offer is limited to one per household.
Click here to see more details or other mail-in-rebates