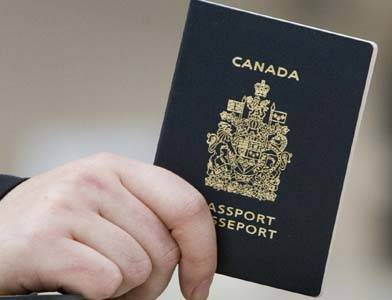 As you all probably know by now, US will require Canadians to present a passport to enter US whatever your means of transport is.
There are 2 ways of applying for a passport:
Either by mailing an application to Passport Canada
or visiting a Passport Canada office and applying in person
Chatting with some of the employees at the passport office I've found that it takes a significantly shorter time to go to a passport office and apply in person. When you apply in person your application is verified on the spot, you don't have to mail out your birth certificate and you receive your new passport by courier within 2 weeks. If you mail out your passport application you'll receive your new passport within 3 months.
Although the press claims that Passport offices are overwhelmed with people and you have to wait for hours and hours, it took me less than an hour at the Ottawa passport office to finish the whole thing! The secret is to go nice and early and have your application filled out and ready. Right now the Ottawa office caters to 1,000 walk-in applicants per day. In January, 2008 they are expecting this number to increase to 5,000.
There is also a new guarantor policy that makes finding a guarantor a piece of cake! Anyone including family members can now be a guarantor as long as they have a valid non-expired Canadian passport.
So here's a summary of my tips:
Don't mail in your application, visit your nearest Passport office and apply in person.
Go early in the morning.
Don't postpone applying for a passport until 2008.
Get anyone you know with a non-expired Canadian passport to be your guarantor.
Hope that helps 🙂
If anyone has any experience applying for a passport please share it with us.