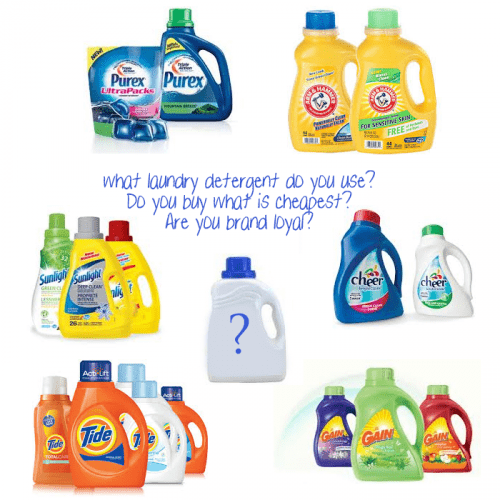 As a couponer, I am not particularly brand loyal.  I will happily try something once and if I like it, will buy it when the price is right, along with any other similar products based on price.
This week, pretty much every brand of laundry detergent is on sale somewhere, and while I was going to buy Gain at Food Basics for $3.44, he wants Tide 'because it is better' (he does do some laundry so I can't even pull the 'how would you know card).  Tide is almost twice the price – does it clean that much better?
So what do you use? Are you brand loyal or do you just buy based on price (even from a list of a select few)?  Which do you find cleans your clothes the best?