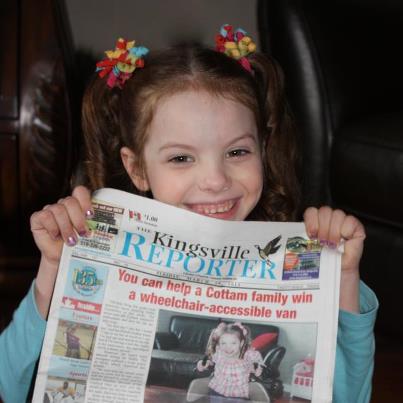 It is rare that we post vote requests for our SmartCanucks members on the blog, but this is a vote request near and dear to many of our members.  If voting and contests is not your thing, we promise that we will not be posting many, so please just ignore this post.  Hallie's Mom has been an active member of SmartCanucks since 2010, couponing to save money on her family's expenses.  She describes her plea for votes better than I could, so here it is:
Seven and a half years ago, our beautiful daughter suffered a severe brain injury when her heart stopped during her birth. This has left Hallie with multiple challenges including Cerebral Palsy which limits her mobility. We have been blessed with many friends, who have helped us on our journey of recovery. One of Hallie's respite providers, Lindsay, has taken the time to enter our Hallie in a contest to win a Wheel Chair accessible van. The modification to accommodate her power chair is very costly, and this would be a tremendous blessing to our family. Please forward this to your friends and family who you think might be able to spare a minute of time to help our family.
Last year Lindsay entered Hallie to win a van. We entered very late in the contest, but with the support and help of great family and friends, we were still able to get approximately 5000 votes in 5 short days. Hallie has taught us to never give up, so we have decided to give it another chance. If everyone can be so kind to pass the following links along, it would be a huge help to my family.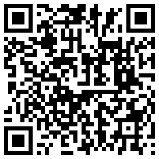 Currently, Hallie's family vehicle can't hold her power wheelchair, winning one would mean that she could use her power chair all the time allowing her to live a full life.  She has lots of people helping already and is in the top 5 but needs some help to push her to the top.  Voting only takes a few seconds and you can get a second vote by answering a simple question (and you can find a hint to the answer on her vote request thread).  You do not need to sign up for anything – I have got no spam from them while voting.
Click here or use the QR code to vote for Hallie and help change the life of a SCer and her family.