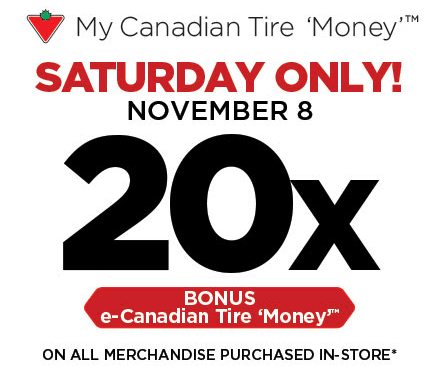 Have you signed up for Canadian Tire's digital My Canadian Tire "Money" yet? If you haven't, you can find more information here.
It is a great time to sign up for their new digital rewards because you can get 20x My Canadian Tire "Money"  when you shop on Saturday using your card or app.  Even better, you can use any credit card and earn points with their digital rewards.
They also have some great deals to buy
63L nesting storage totes $4.99 (50% off)
SEIKI 40″ HDTV $299.99
SodaStream Source Starter Kit $129.99 + e-20x CT Money
FRANK products with 15x e-CT Money
Clorox Bleach with 25x e-CT Money
Any bonus Canadian Tire Money offers are available only to My Canadian Tire "Money" members and will not be honoured with paper CT Money.