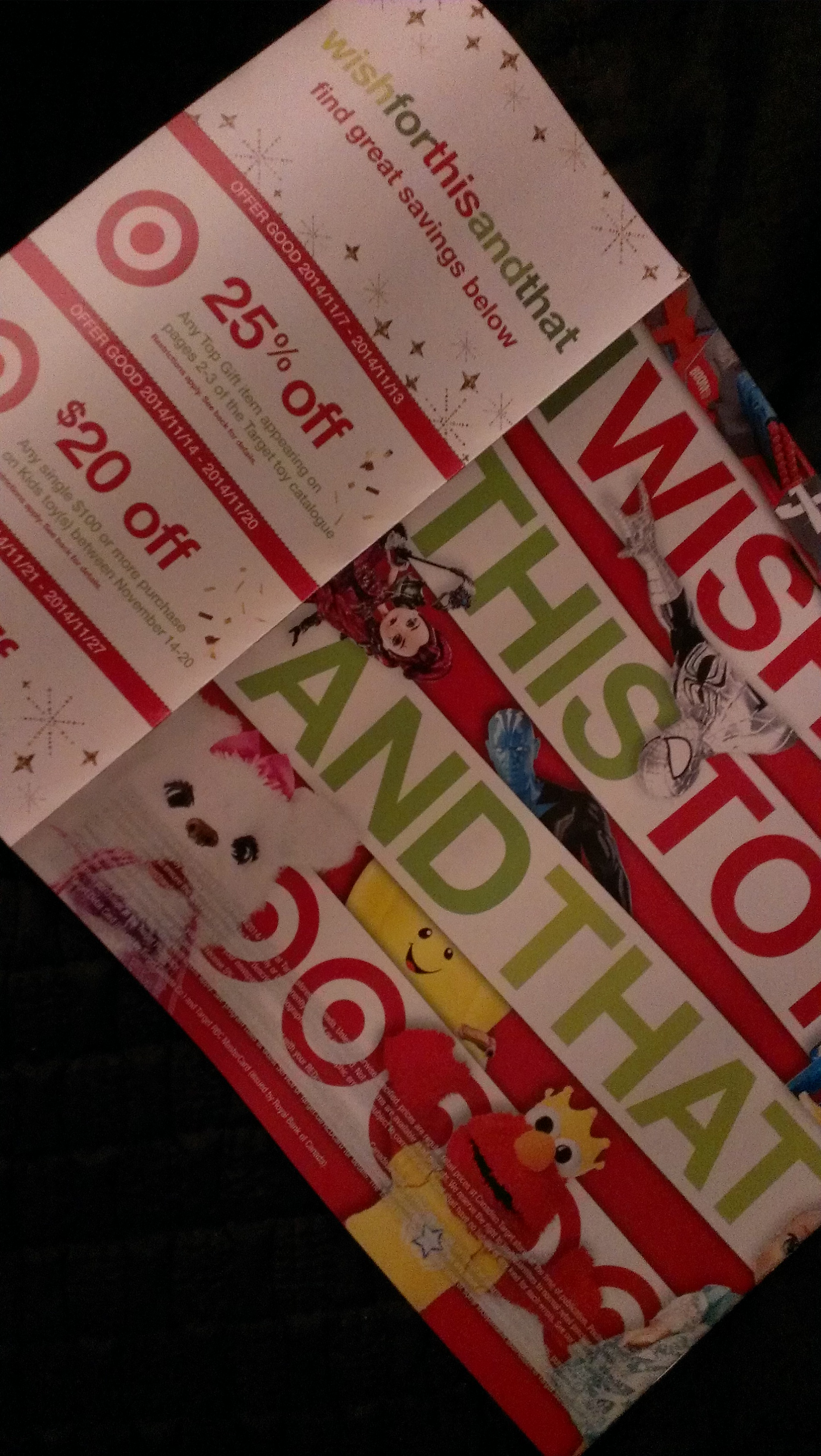 Going through my weekly flyer bundle this evening I have come upon a very exciting little booklet! Keep an eye out for the "I Wish For This Toy And That" booklet from Target Canada, a catalogue of many of the top toys for the holiday season, containing Target exclusive coupons. There are three coupons in the booklet and they are as follows:
Save 25% on any Top Gift item appearing on pages 2 -3 of the Target toy catalogue (expires November 13th)
Save $20 on any single purchase of $100 or more on Kids toys between November 14-20
$5 off any $24.99 or higher kids toy (valid from November the 21st to the 27th)
These are great coupons…but wait, because this gets even better. Target Exclusive coupon can be combined with manufacturer coupons, and there are in fact coupons out there for toys! There is a tear pad coupon currently available for $25 a purchase of $49 or more of Fisher Price toys. There is also a coupon for $5 off $20 or more spent on Mattel toys. Both of these coupon can be combined with the Target Exclusive coupons.
There are also the coupons for Hasbro toys from the current Kelloggs promotion. Those may take some time to arrive in the mail, but you may get them in time to combine them with these Target coupons!
You can click here to view the Target Only Coupon Thread on our forum, and keep up to date with all of the Target Exclusive coupons that are available. Also, if you did not receive this catalogue with coupons in your flyer bundle, last year the catalogue was also available in store, and printable coupons were available through Target.ca.