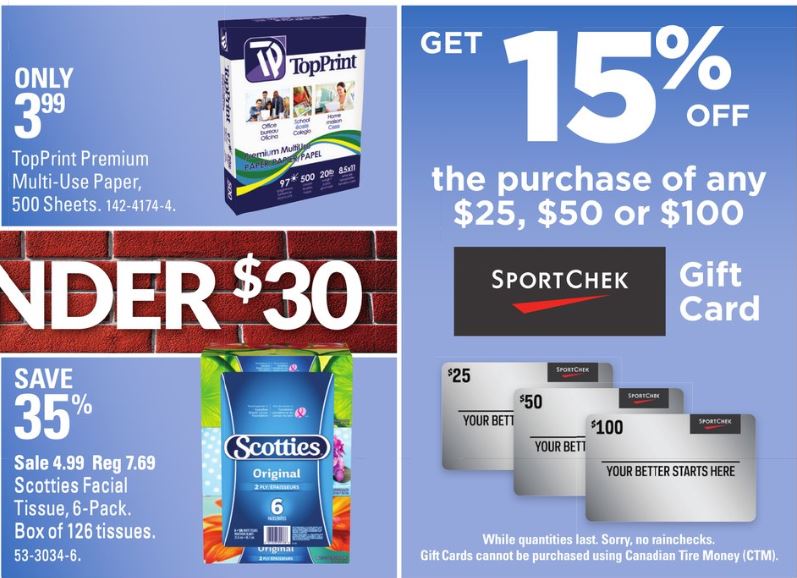 Make your own sale at Sport Chek by picking up a discounted gift card at Canadian Tire starting tomorrow.  Choose a $25, $50 or $100 Sport Chek gift card at Canadian tire and save 15% off the face value.
Since you will receive a gift card and not a coupon, you can combine this deal with in store sales.  They currently have doorcrasher and back to school deals of up to 50% off plus additional SCENE points if you spend $100+ on kid's clothing and shoes or a $25 promo card if you spend $150 on adult shoes.
If you are not subscribed, they also offer a 10% discount when you join their email list that you can combine with your discount Sport Chek gift card.  Or shop online and get $40 off when you spend $200 or more! Use code SAVE17 at checkout.
View the Canadian Tire flyer for this deal here.