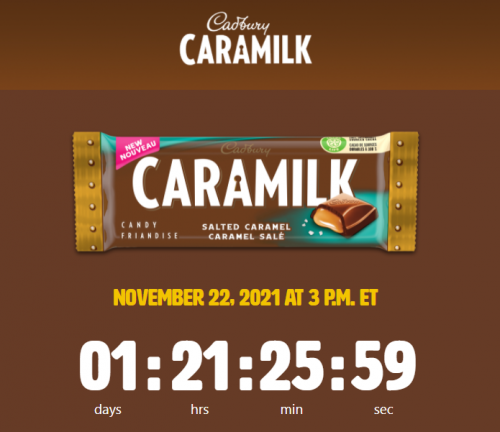 Cadbury Canada is introducing a brand new Caramilk bar, and they will be giving 5,000 of these bars away in a couple of days! On November the 22nd, Cadbury Canada is giving away 5,000 Caramilk Salted Caramel bars.
The giveaway will begin on November the 22nd at 3 pm ET, and the giveaway will happen through the link below. The rules say that the giveaway will end on November the 28th, 2021 but let's be realistic. It's free chocolate and it will likely be gone in a couple of minutes, so be ready when the giveaway goes live on Monday.
There is a limit of one entry per person for the duration of the promotion.
Click here on Monday at 3pm ET for your chance to win of 5,000 free Caramilk Salted Caramel bars.