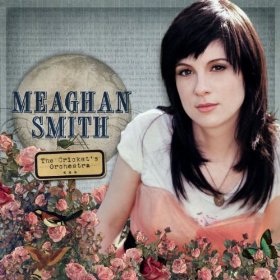 Last week I wrote about the wonderful concert I attended at Centennial hall where I learned of an awesome Canadian artist Meaghan Smith. Meaghan Smiths Cd was released today "The Crickets Orchestra." To celebrate I have been contacted  and have the opportunity to offer the great readers of Smart Canucks a chance to win an Autographed Cd of The Crickets Orchestra, along with a limited edition print drawn by Meaghan Smith herself! Also second and third place will be sent a copy of the Cd! How great is that!
Before we get into the contest rules and information heres a bit of info about Meaghan Smith:
Meaghan Smith was born to be a singer. She just didn't always know it. Meaghan studied animation in pursuit of her drawing (she is also a talented artist), but she just couldn't get the music out of her system. While in college, she performed secret concerts in front of friends in stairwells and eventually overcame a serious case of stage fright. Soon, she was performing local shows in her adopted home of Halifax where she caught the eye of Warner Music Canada, and ultimately Sire Records in the U.S.
The Cricket's Orchestra, set for release Today February 9th, cannot be classified into a one genre-specific category. It is neither Pop, Jazz, Folk, or Adult Contemporary. It is all of those. The music is timeless and infectious. At certain moments, it conjures up images of Billie Holiday, and at others, Diana Krall or Norah Jones. When you think you've figured it all out, you are thrown a curveball when respected Montréal D.J., Kid Koala scratches a retro groove (on A Little Love). Over the course of the past year, Meaghan has toured with the likes of k.d. lang, Sarah McLaughlin, Ron Sexsmith, Joe Purdy, and most recently Chantal Kreviazuk. Expect more touring plans for early 2010 to be announced shortly.
Contest rules
1. The contest will be open from Today until Monday February 15th 2010 at 11am, to all Canadians
2. Enter simply by posting a comment about Canadian music!
3. You can enter once a day, but only once a day ( We will disqualify if yo do not follow rules.)
4. Winners will be drawn randomly and posted on the blog on February 15 2010 at 12pm
5. Winners will be given my email address to provide home addresses so prizes can be sent out.
Good luck everyone!
Oh and make sure to check back often because I heard theres going to be a contest for a certain Mr. Buble next week… *wink* *wink* ladies…….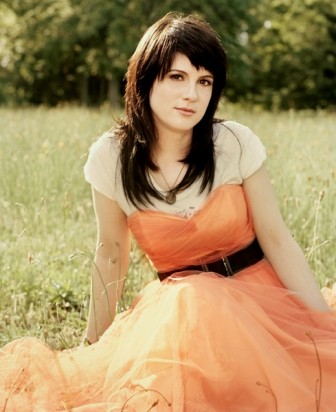 "I am greatly moved by the music of the '20s, '30s, and '40s – times when things were pure and simple – so I wanted my music to recall those eras, but I wanted to put my own spin on it."  
                    – Meaghan Smith
*Bumping because the contest ends soon!