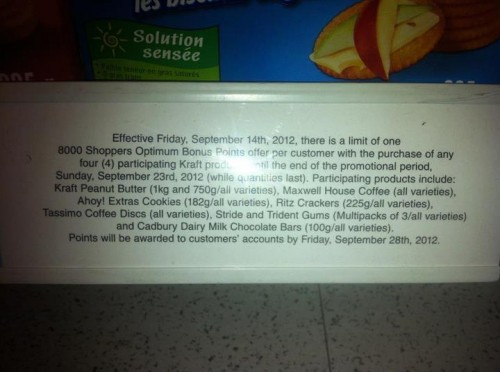 It has now been confirmed that starting tomorrow, the terms have been changed for the Shoppers Drug Mart promotion for 8000 bonus optimum points when you buy four selected Kraft products.
Points will now be awarded on September 28th and only one offer per card is allowed starting tomorrow.
Thanks SavenRaven for the photo and confirmation!