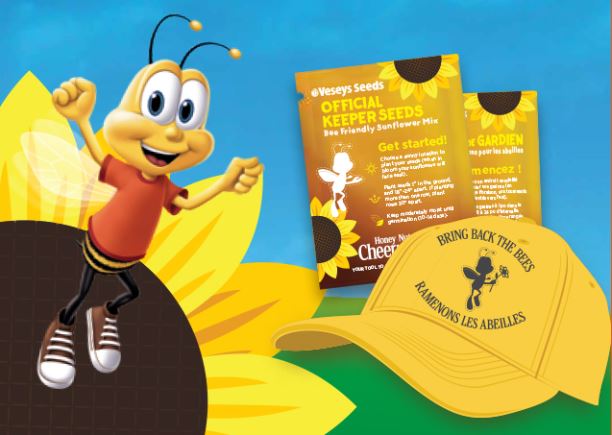 This yearly promotion from Cheerios has returned again this year! In an attempt to help save the bees, Cheerios would like to send you a packet of sunflower seeds, a bee friendly flower, that you can plant. I believe the last few years it was wildflower seeds that were sent out, so this time around it's something new.
To claim your free packet of seeds you can click the link below and register with your information. As well, on participating boxes of Cheerios there are PIN codes with which you can claim a free " Bring Back The Bees" baseball hat. If you happen to have a PIN for that you will have the chance to enter it on the second page after your register for the seeds.
The offer is valid until August the 31st of this year, and there is a limit of four packets of seeds and four hat redemptions per household.