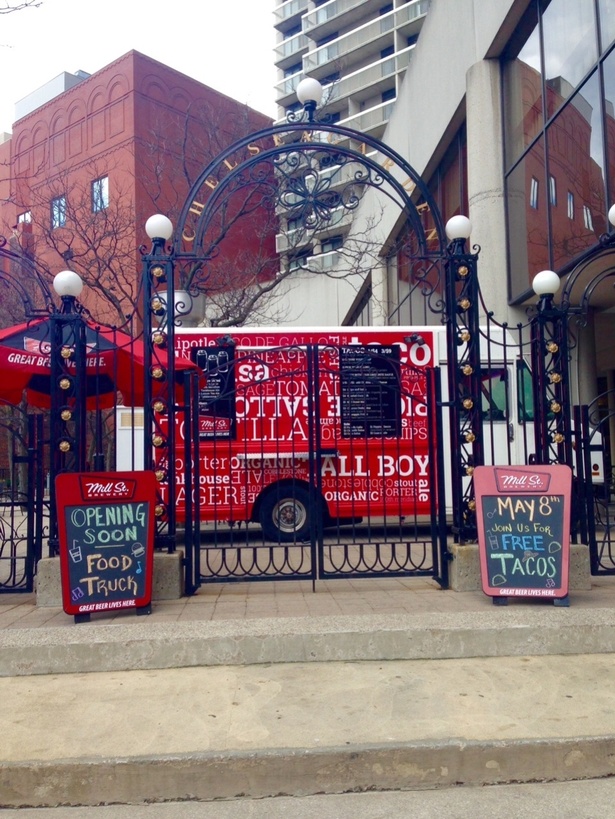 Another food truck is rolling up onto the Toronto foodie scene this Friday, May 8th, and to christen their new spot – which will be located just outside the Chelsea Hotel – the Chelsea Food Truck will be giving out free tacos and samples of Mill Street beer.
The event will begin at 11am and run until 2pm, and there will also be free tunes serenading you as you pick your free food and drink as the Chelsea Food Truck has hired Turbo Street Funk to perform for you on what is forecasted to be a beautiful, sunny day.
Click here to learn more about the Chelsea Food Truck on the Eaton Chelsea Facebook page.