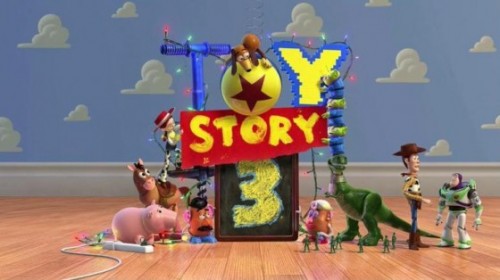 A lot of people are looking forward to seeing the newest Toy Story movie when it hits theatres this summer (I know, I'm one of them). And I bet a lot of you will be bringing a little loved one with you too.  Well, if you see Toy Story 3 at a Cineplex Theatre and buy the kids Toy Story 3 combo you will get a coupon card to redeem at Toys R Us for a free Toy Story 3 wind up toy and a $5 off Toys R Us coupon! In case you're not familiar with the kids movie combo, it includes a kids sized popcorn, drink and kinder surprise.  The Toy Story Combo also includes a figure drink topper.
Coupon Cards will start to become available at Cineplex theatres on May 19.
Click here for more information on this offer.