Cineplex Canada has released their new schedule. The Cineplex Canada Family Favourites Movies include: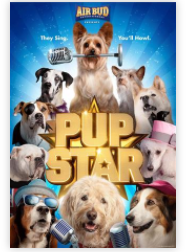 Today, Saturday, August 5, 2017 at 11am the film Pup Star, Family, is the Family Favourites for $2.99 (1h 30m).
Here's the upcoming movie every Saturday morning at 11am for Cineplex Family Favourites at $2.99 each:
August 2017:
Saturday, August 12, 2017: Lego Batman
Saturday, August 19, 2017: Pup Star 2 Premiere
Saturday, August 26, 2017: Pup Star 2 Encore
Sebtember 2017:
Saturday September 2, 2017: Power Rangers
Saturday September 9, 2017: Smurfs: The Lost Village
Saturday September 16, 2017: Diary of a Wimpy Kid: The Long Haul
Saturday September 23, 2017: The Princess Bride
Saturday September 30, 2017: Boss Baby
Click here to see a list of Cineplex participates in the Family Favourites event.