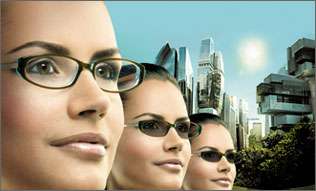 Clearly Contacts and Coastal Contacts (USA sister site) now have Transition lenses available for their glasses!  The Transition lenses with the 50% off sale start at $29, which is amazing! The last pair I got at my eye doctor's was 350 for a bare bones pair of glasses with transitions.
I of course have already ordered a pair, but I used Coastal Contacts as the frames I wanted worked out cheaper. Click here to check out Clearly Contacts to compare. Also remember theres always great coupon codes available.  For Clearly heres Boo's post of discounts, and for Coastal a quick Google search will give you a ton of coupon codes to choose from.
Want an even better deal? If your in one of the cities of the free glasses giveaway until April 15th you can get transitions at just the extra cost of the lenses!