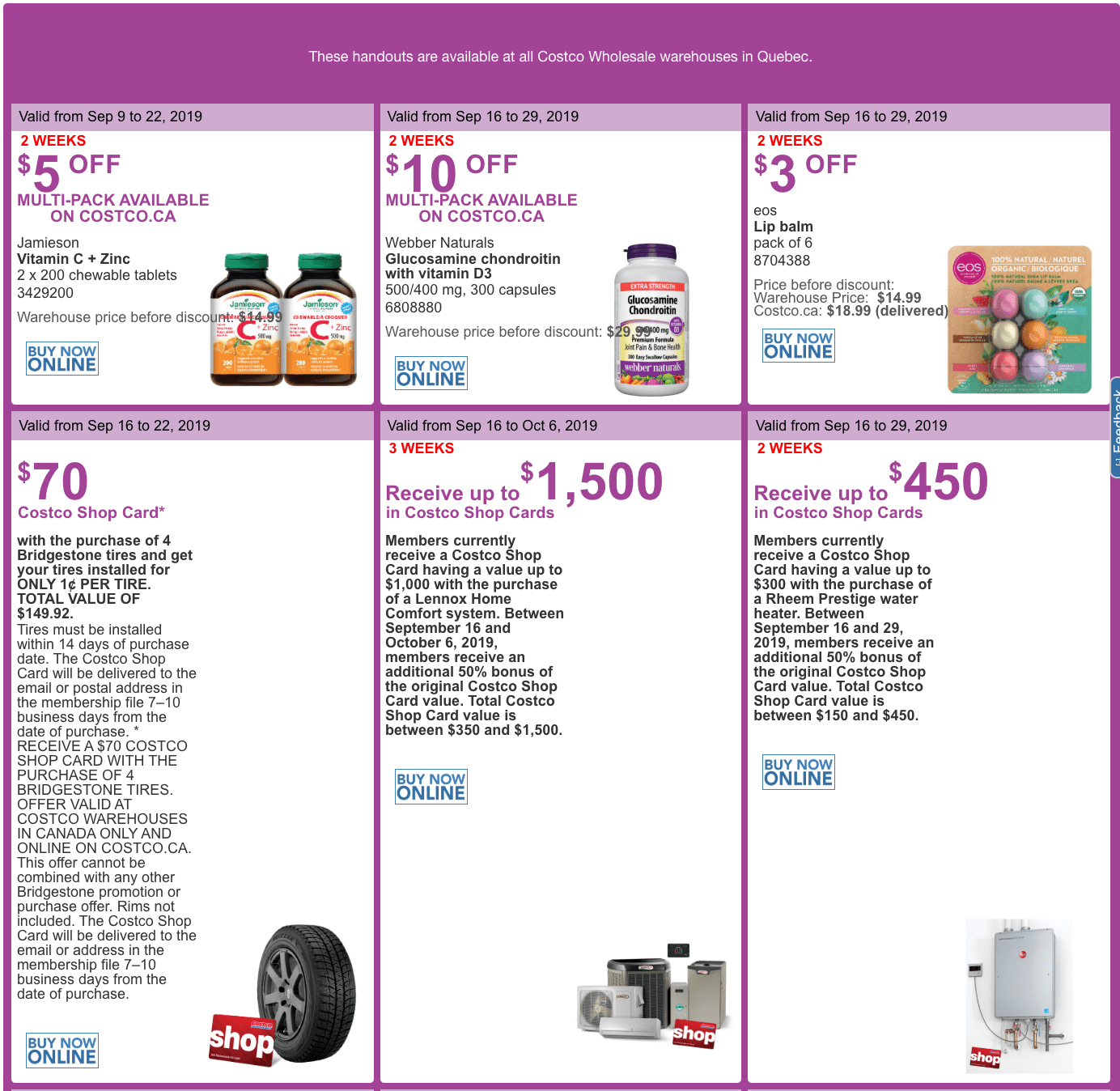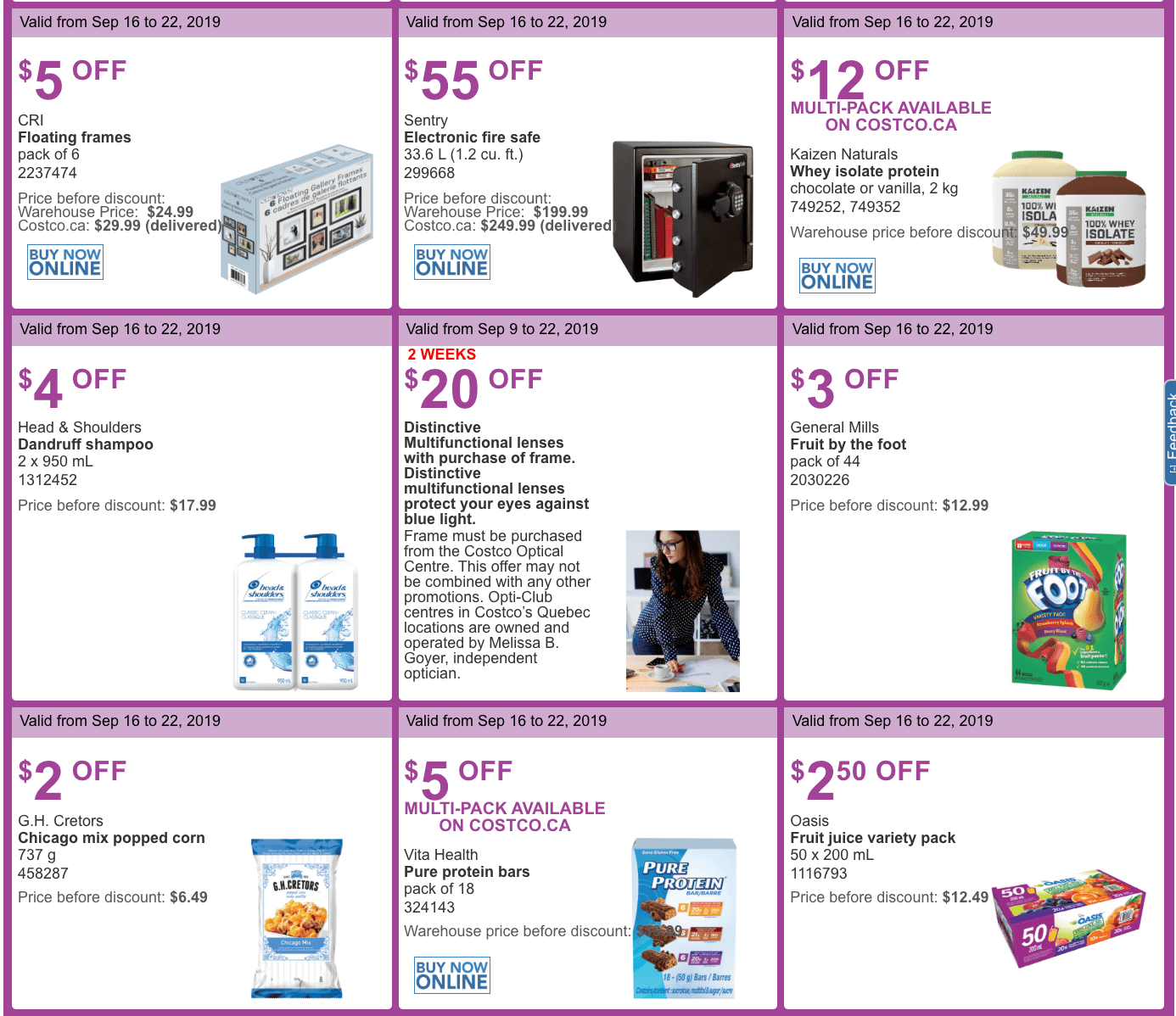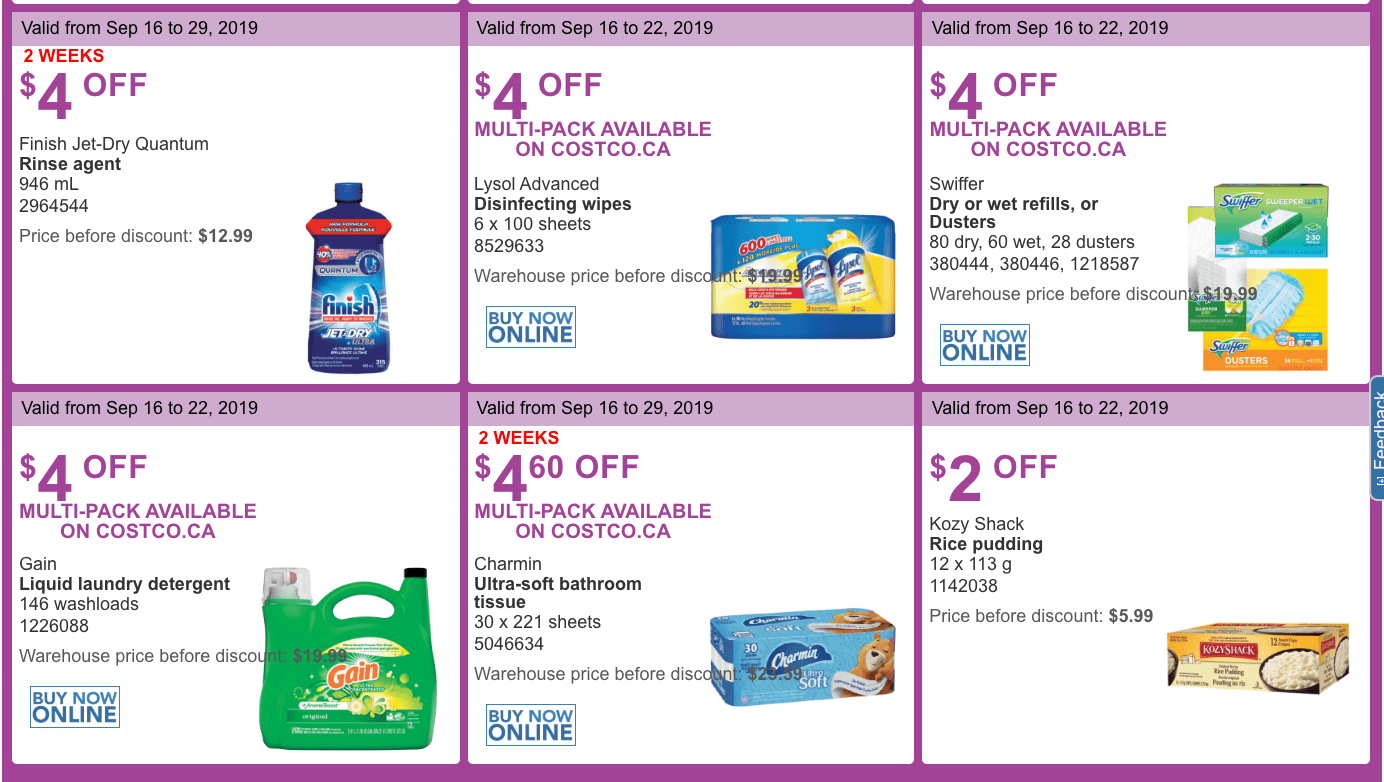 Costco Canada has now released the new weekly instant discount handouts! These handouts are available at all Costco Wholesale warehouses in Quebec.
These Costco Canada Quebec instant flyers are valid from September 16, 2019, until September 22, 2019. Some of the deals are valid until September 29, 2019. Only Costco members in good standing may use these instant savings handouts and Costco discount will be automatically added when you purchase any of these items.
Click here to view all Costco Canada instant weekly handouts fly­ers.