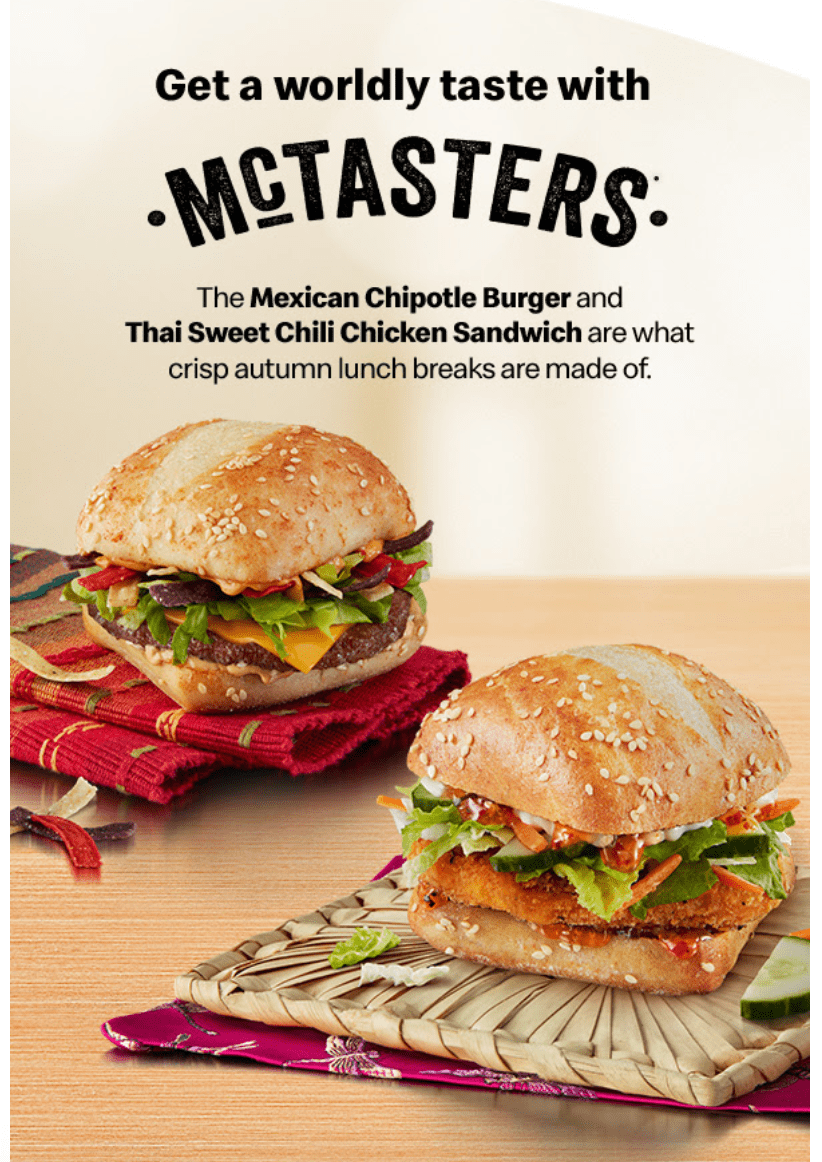 McDonald's Canada McTasters are back for good! There are two bold flavours to tempt you:
Thai Sweet Chili Chicken Sandwich: Surprise your tastebuds with crunchy asian veggie mix, a drizzle of sweet and spicy chili sauce, and made with 100% Canadian chicken. It's a little taste of Thai that fits in your hand.
Mexican Chipotle Burger: Change things up with chipotle aioli sauce, crispy tortilla strips and a juicy beef patty, all on a toasted sesame and paprika ciabatta bun. It's a Mexican fiesta of flavours.
Only $3.19 each plus tax.
Click here to view McDonald's latest coupons!