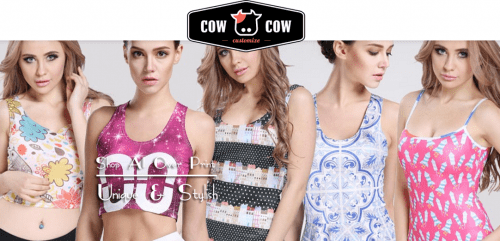 If you're looking to buy or make some unique custom tees, check out this deal from Cow Cow Customize Canada! Right now Cow Cow has a hot deal that lets you purchase 2 custom full print tees for just $4.99USD each ($12.99 USD each after limit) and get free shipping!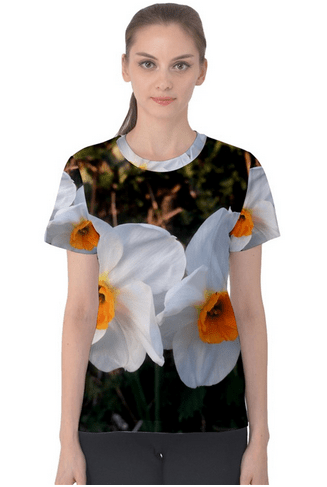 Cow Cow has a variety of full print custom tees available for you to buy online. The photoshopped samples admittedly look pretty terrible, but if you can look past that, you there are a variety of unique designs you may like. This Daffodils Women's Cotton Tee normally sells for $26.99, but you can purchase it for only $4.99 with today's promo code. This tee takes the floral print trend to the next level with a large bold daffodil print.
You can also choose to print your own designs on a fully customizable t-shirt that is made with a lightweight material that is perfect for everyday wear and even for sports. Customers have noted that the sizing runs quite small on this site, so it's suggested that you go up at least one size when ordering to ensure the items fit you. But some people note that even though it's small, the quality is quite good and this is a great deal for tees you can customize!
This offer is valid now until August 7, 2015. Enter the code TFRENZY at checkout. You'll get $4.99 for your first 2 tees and $12.99 for each tee after that. This deal says you'll get free shipping with this promo code. Prices are displayed in USD.
Click here to begin shopping online at Cow Cow Customize Canada.