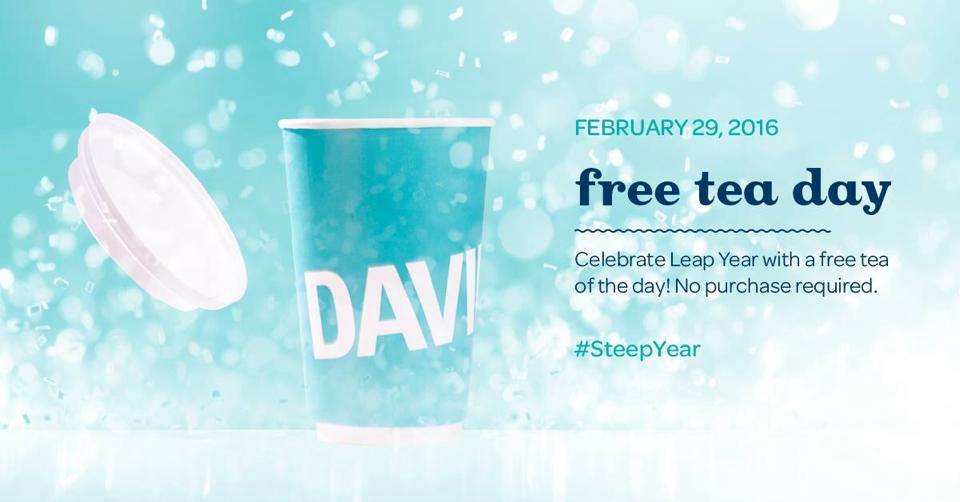 DAVIDsTEA wants to help you celebrate the extra day this year but offering a free tea of the day with no purchase necessary if you visit a store on Monday 29th February.
The Tea of the Day menu for next week is not yet available, but if you are not familiar with DAVIDsTEA, they usually offer two teas daily so you have some choice.  The offerings this week included Mom's Aple Pie, Me to We tea, English Toffee, Chocolate Chili Chai and Hangover Helper.
Stores will still have samples of the tea of the day so you can decide if you like it before ordering a cup.  So pop by a DAVIDsTEA store on Monday and get your free SteepYear tea.