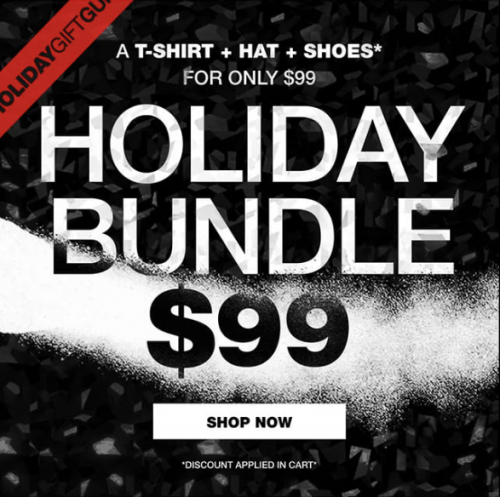 There are several offers that you can shop at DC Shoes Canada during their Cyber Monday sale. You can get an extra 50% off all sale items, and that discount is automatically applied. Since there is no code required, you may also be able to get 30% off one item when you sign up for emails. That is certainly worth a try.
DC Crew members receive free shipping on every order, so if you have not yet signed up for that, be sure to do so prior to your purchase.
DC Shoes is also offering a Holiday Bundle. You are able to choose one pair of shoes, one T-shirt, and one hat for the low price of $99 for the three. Selection is limited, so the sooner you shop this offer, the better the selection. With most shoes priced at around $100, T-shirts at around $35-$40, and hats and beanies up to $42, this is a great value.
Click here to shop the DC Shoes Cyber Monday sale.