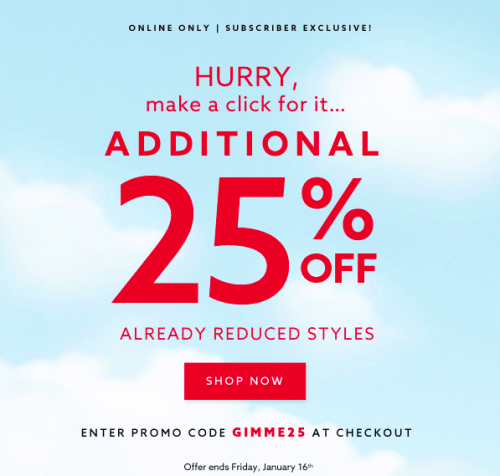 Dynamite Canada is giving us shoppers some splendid last minute deals this weekend on their already reduced merchandise, giving you an extra 25% off when you use the promo code, GIMME25, at checkout. This offer will be running until January 16th at 11:59pm EST and will be exclusive to online shoppers.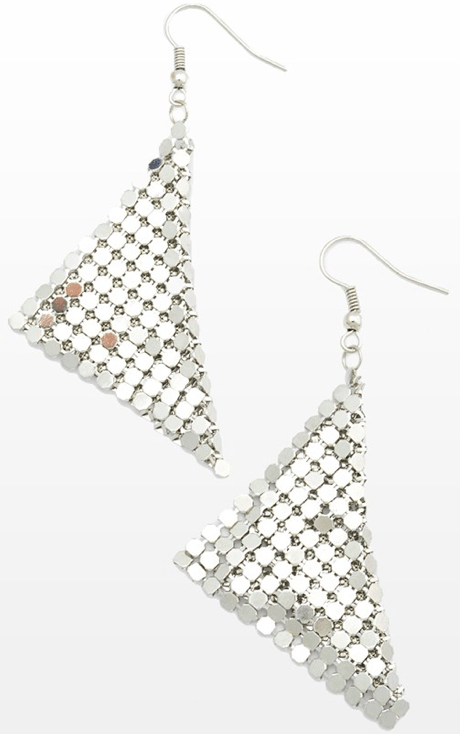 If you're looking to spend very little at Dynamite, then I'd suggest the accessories sale section to make your deals even sweeter, as most of the products have already been marked down to just $5. These Mesh earrings were originally being sold for $9.90, then were marked down to nearly 50% off at $5. After applying the promo code, they were further brought down to $3.75.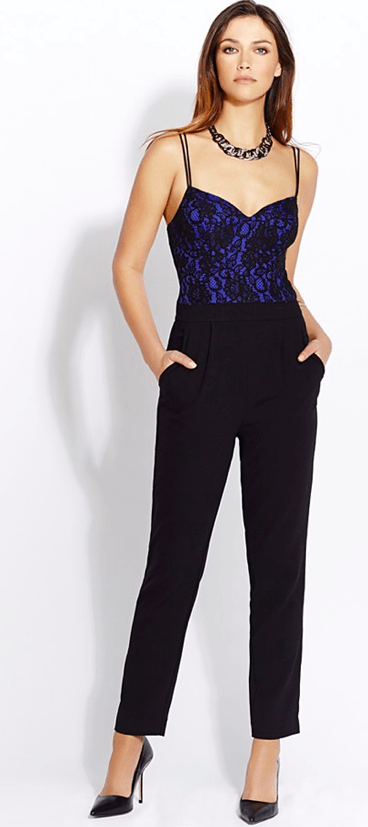 And if you're looking to spend a little more, and are perhaps wanting to channel Emma Stone circa Golden Globes 2015, then you could pick up this lace detailed jumpsuit for just $26.25 (was $59.90).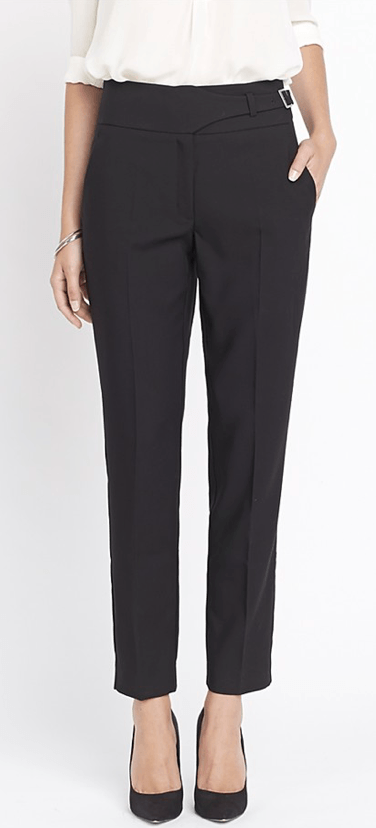 Dynamite is full of these deals, but sizes and availability of each style will not remain in stock for very long (as of this posting there were only 5 jumpsuits left!) And remember, since this is an online only sale you will have to take into consideration what the shipping and handling will be on your order, which at Dynamite is free if you spend over $50 and is $9 if you spend under that.
Click here to begin shopping the sale at Dynamite Canada online.