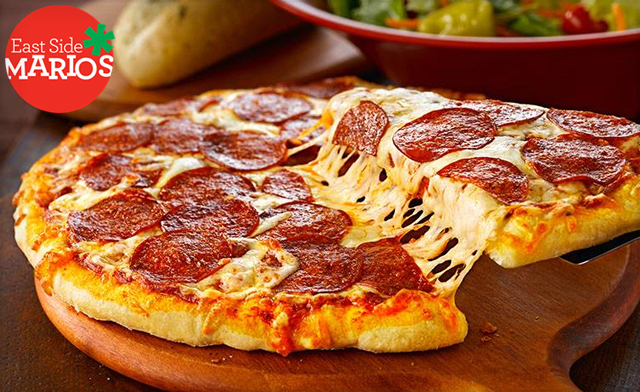 Hey Budda Boom, Budda Bing! If you're in the mood to eat a bit of Italian-inspired food, East Side Mario's Canada is having three fantastic deals going on right now at participating locations in Canada. The East Side Mario's coupons can be printed at home or be shown right on your smartphone for convenience. Here's a list of the current deals:
1. FREE APPETIZER: Get a free appetizer from East Side Mario's when you spend $30. Valid Sunday-Thursday, expires March 6, 2016. Dine-in only. Click here to get free East Side Mario's Appetizer. The apps you get for free include:
Smashed meatball flatbread
Calamari al Diavolo
Classic calamari fritti
Bocconcini fritti
Chicken wings
Anthony's triple cheese and roasted garlic dip
Zucchini fritti
Feta bruschetta
Stuffed mushrooms
Mario's Italian nachos
Budda boomers
2. TWO CAN DINE FOR $14.98: Valid Monday-Friday 11am-3pm, expires March 4, 2016. Dine-in only. Click here for 2 dine for $14.98 at East Side Mario's.
3. $10 off $40: Get $10 off $40 online only, 7 days a week using theEast Side Mario's promo code MARIO10.