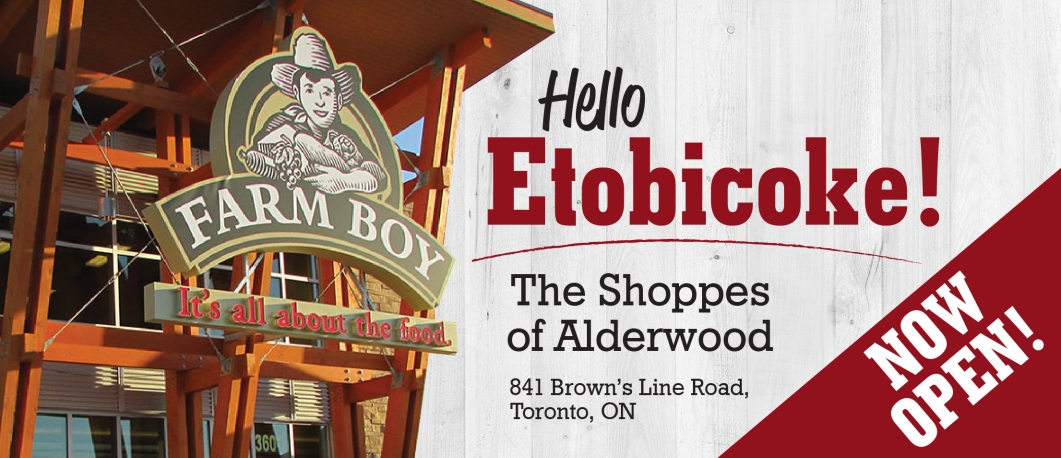 You'll perhaps remember a few months back when we posted about how Farm Boy Canada was planning on opening up at least 10 new locations within the GTA this year, perhaps making competing grocers like Loblaw's and Longo's cringe a little at the fact that this locally established chain that specializes in providing fresh, local produce would be branching out into Toronto. Well, this past week saw the opening of the new location at the Shoppes of Alderwood plaza at Brown's Line and Evans Avenue, and people were stoked to see the opening of this Ontario local haunt within the GTA.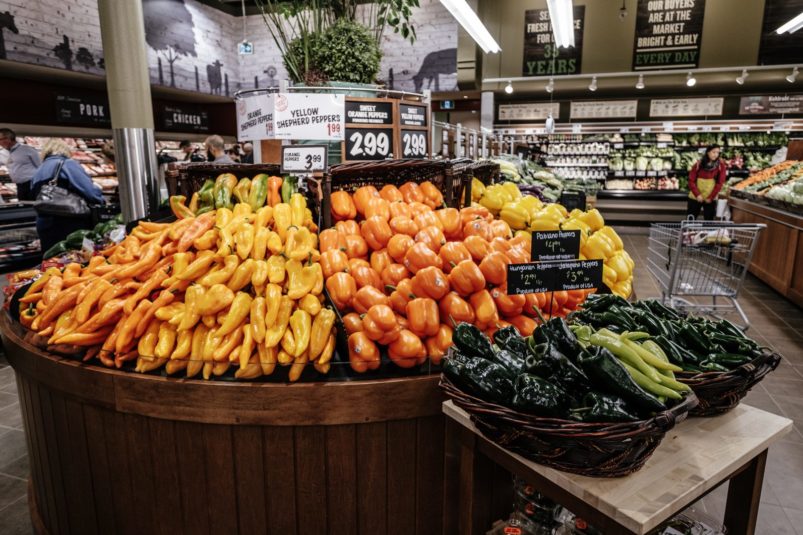 The local produce section is certainly one of the finer highlights of Farm Boy's offerings, though they're small-batch private label products are something akin to our southern neighbour's Trader Joe's labels; they provide everything from salad dressings and spices to even carrying their own chocolate covered snacks and other salted delights.
Click here to view Farm Boy's latest flyers.