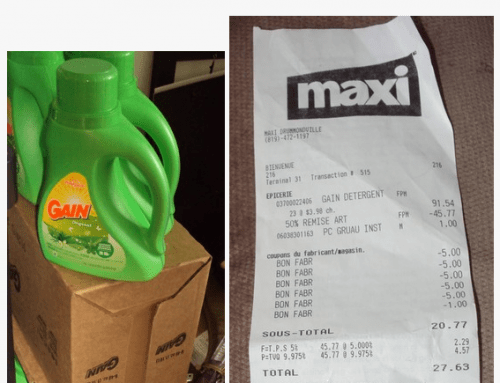 Forum member Cocottee00 saw a tornado of activity around the laundry detergent at Maxi and found Gain detergent had been marked down from $3.98 (a decent price if you have run out, but nothing special for a SmartCanuck member) with a pink sticker making it just 1.99.
Cocottee00 bought 23 bottles and used coupons to save $2.50 when you buy two Gain and a $1 off Gain to save even more.  Laundry detergent for $1.16 with taxes included – I would have turned into a tornado of activity too!
Click here to read her full brag.
Did you know you can get paid if we feature your brag on the blog? Click here to find out how.
What has been your best "pink sticker" find (or whatever colour stickers your store uses for in-store specials)?