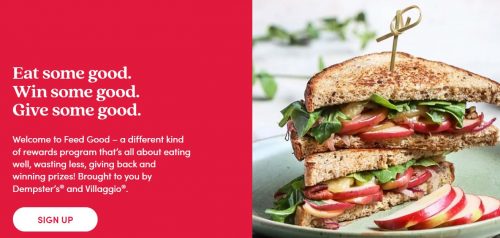 Dempster's has a new rewards program, and you can visit feedgood.ca through the link below to sign up! New members will receive a link to a buy one get one free coupon via email once you have verified your account.
I signed up earlier and it did take about 20 minutes for an email to arrive, so be patient if it doesn't come right away. Once you verify your account through the email that you will receive, you will be directed to a buy one get one free coupon that you can print. This coupon is valid on all Dempster's and Villaggio brand products, and it is valid until August the 14th, 2023.
While I'm not yet sure how the rewards program will work, there is also a coupon section where you can print coupons for 75 cents off Villaggio and Dempster's products. There are several other coupons there that currently say sold out, but hopefully more will be available in the near future.
Click here to register and get your buy one get one free coupon for Dempster's and Villaggio products!