I post many freebies and deals that require filling in many forms with the same redundant information. I know this can get very tedious and therefore I strongly recommend you use Google's AutoFill feature (if you're not already doing so). You need to first download and install Google's Toolbar from here.
Once you have completed the toolbar installation, click the Google button on the toolbar, and then click Options. The Options window will open. Click on the "Autofill Settings…" button. Enter the details you would like to use then click on "OK".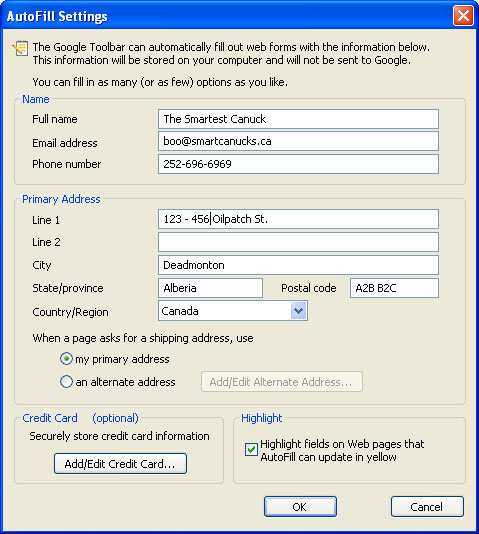 When you visit a web page with a form, simply click the Autofill button on the Google Toolbar and the appropriate fields will be filled in!