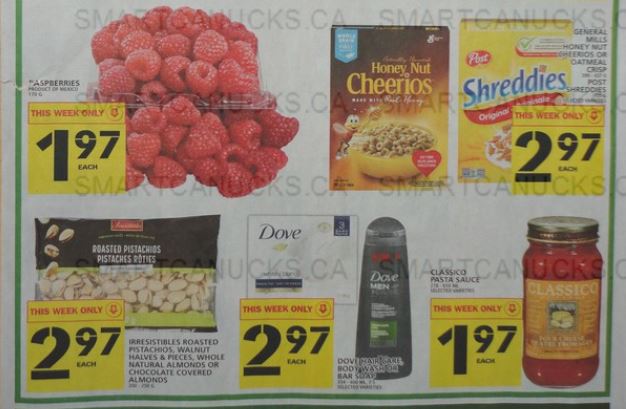 If you are heading out for necessities this week, Food Basics Ontario has Classico pasta sauce on sale for $1.97 this week, so pick up some pasta to go with it and you are set for a cheap and easy meal.
It is also on sale for $1.99 at Freshco Ontario this week, $2.99 at Foodland Ontario, two for $5 at Longo's, 2/$5 at Sobey's, and $2.99 at Shoppers Drug Mart. If you are heading to Walmart but don't feel like price matching, or they don't have any on the shelf, the Great Value brand is $2.27.
If you have any trouble finding the Classico or any other jarred tomato sauce, you could also just buy passata, the strained tomatoes you typically find in the tall, skinnier glass jars. You do have to cook these tomatoes to make a sauce, but you can simply add dried Italian seasoning, garlic, olive oil, etc., and it tastes fantastic.
Click here to view this offer in the Food Basics flyer.